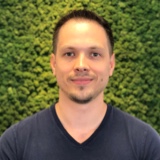 Evgeny Maurus
Founder
Over 17 years experience in game industry. In 2002 founded GameGuru.ru, a gaming website with MAU > 10 million gamers, later it became #1 gaming website in Russia. In 2013 among the first in the world spent more than $10 million on ROI-positive influencer marketing on US market. One of the co-founders of performance marketing agency with total budget of $45 million a year. Personal gaming experience of 40,000 hours.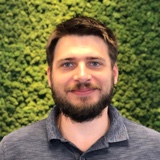 Igor Zavaruev
Co-founder
Focuses on app promotion from March 2013. In 2014 created EveryAds, an affiliate network for mobile apps. Later the company was sold to Rocket10. In September 2015 created eCPI Media agency. Has extensive experience of managing media budgets up to $5.5 million per month per client and driving positive ROI. Founder of AdQuantum and Money Printing Machine technology.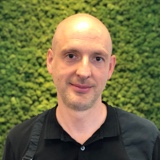 Pavel Maurus
Co-founder
Founder of 19 successful currently active internet companies, most of them No1 sector leaders with consolidated revenue over $140m. Over 17 years of experience in growth strategies in internet, mobile, marketing, advertising, sales, monetization, dating and social media. Head of Online Advertising at Mail. Ru Group, Founder and President of RBS Corporation, Marketing Executive of Badoo, CEO & Founder of Deep. Social.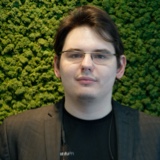 Ilya Tumenko
Publishing Director
He has 10 years of experience in the gaming industry. He tried and saw everything: indie development, game design, production, consulting and publishing. He heads up publishing and makes money.
Maxim Babichev
Head of Publishing
Maxim has seven years of broad experience in the gaming industry, delivering products and business outcomes for different gaming industry spheres. That includes a managing role in a gaming platform at the largest European social network, an executive producer role at a corporate gaming venture fund, and a business development director role at one of the top game developers in the mobile gaming industry.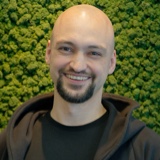 Sergey Kononov
Publishing Producer
He is one of those who influenced the success of Idle Evil Clicker from the Red Machine team. In the past 5 years he led a large retail group and brought his experience to gamedev. Read into every detail of contracts and analytics reports, highlighting anomalies and eliminating inaccuracies.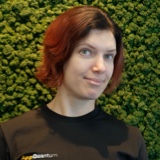 Elena Bugakova
Publishing Producer
She was responsible for the game design of 20+ projects: from large client MMOs to casual mobile games. She has been in charge of arpu.guru for over a year — she has been involved in analyzing projects, recruiting specialists, and drawing up recommendations.
Victoria Beliaeva
Senior Business Development Manager
Creator, project manager and bizdev. She plays a dozen games per day, selecting them for publishing. Victoria will tell at any moment why you need to collaborate with AppQuantum.